The Mourne Mountains, in County Down, lie to the north of Carlingford Lough, a narrow fjord-like inlet running east-west from the Irish Sea. The ownership of the lough is still disputed by the British and Irish governments. Nowadays an invisible line is supposed to run down the centre of the lough, an extension of the so-called "border" between Northern Ireland and the Republic, which is still patrolled several times a day by a British warship. These granite peaks and valleys were once the territory of the clan Magennis, and many ruined castles exist in the area which bear silent testimony to the power and influence of the Magenisses in byegone days.

The highest peak in the range, Slieve Donard, rises to a height of 2,796 feet above sea level, with twelve other peaks of over 2,000 feet to the east. The photographs below give some idea of the impregnability and remoteness of this mountain stronghold, from where the Magennises kept the Anglo-Norman invaders at bay from the time of John deCourcy's arrival in 1170 until the beginning of the 17th century. The clan did not confine its activities to purely defensive measures, however, and made regular forays from the mountains to harass and pillage the settlements along the coast. Local folklore still maintains that during their Sunday services in days gone by, the new settlers would pray: "From all evil, and from the terror of the Magennises, may God preserve us."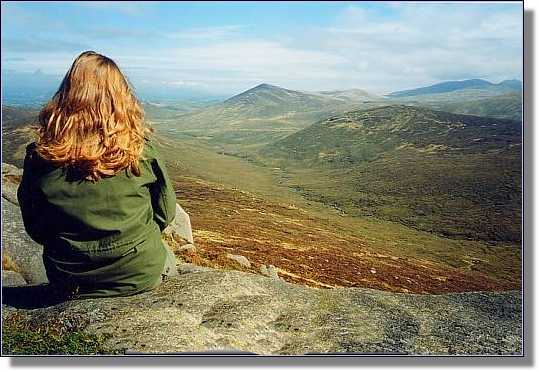 The granite fastnesses of the Mournes, ancient homeland of the Magennises since time immemorial.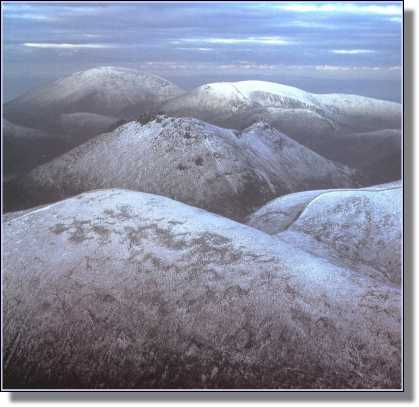 Snow-capped Mournes in Winter-time.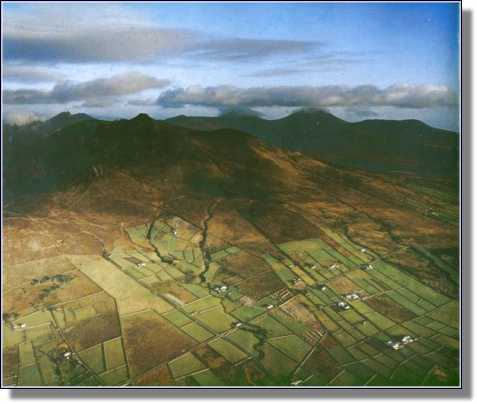 Sunlight and shadow on the majestic Mournes.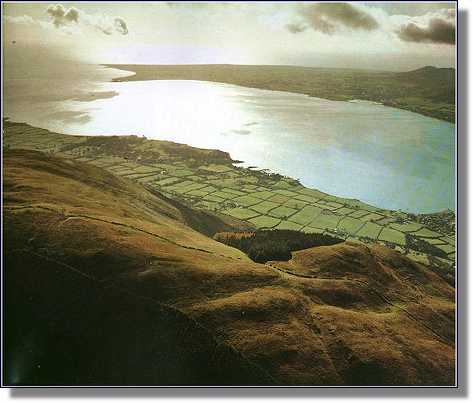 Carlingford Bay, looking south from the Mournes into the Irish Republic.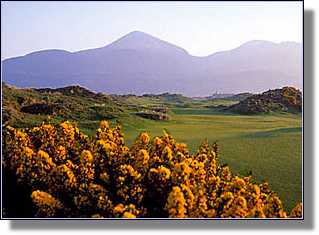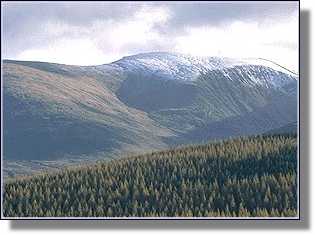 The Mourne Mountains in Summer and in Winter-time


Copyright © 2003 www.TaraMagic.com Ltd. All Rights Reserved.
Liability, trademark, document use and software copyright rules apply.